We Have Our Own App Now
We are done with beta testing our app and now our app has been released to the public. You can make an order straight from your phone using your iPhone or Android device. Simply install our app, register, and follow the easy instructions.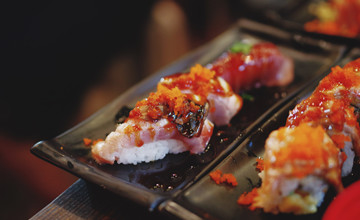 New Item on Menu
We now offer sushi in our menu. Made by authentic Japanese ingredients, it is the most authentic sushi you will find in Los Angeles.
New Chef in Town
Our corporate office is proud to announce that we have a new chef. Her name is Tracy and she is responsible for making your meals delicious. Come say hi to her whenever you're close-by, and you will receive a free smoothie.